BoekWijzer App Brochure – Dutch Language
BoekWijzer App
Our BoekWijzer app gives mobile users access to a wealth of literary information on their iOS and Android devices. Read the latest literary news, see which authors and books are currently in the top 10, and order your favourite book.
BoekWijzer App Brochure
The BoekWijzer app is the free literary app, delivering information about every title available in the Netherlands to your mobile or tablet. It brings you a wealth of literary information at your fingertips, giving access to the entire Dutch catalogue. You can also order books directly from the app. To make the Boekwijzer app quick and easy to use, we've made a pre-selection from the enormous range of literature available on the Dutch market. The app shows you several lists: Blogs, News, Books, and Authors. And if you're looking for a specific topic, simply use our powerful search function to search through more than 320,000 author profiles and 700,000 titles.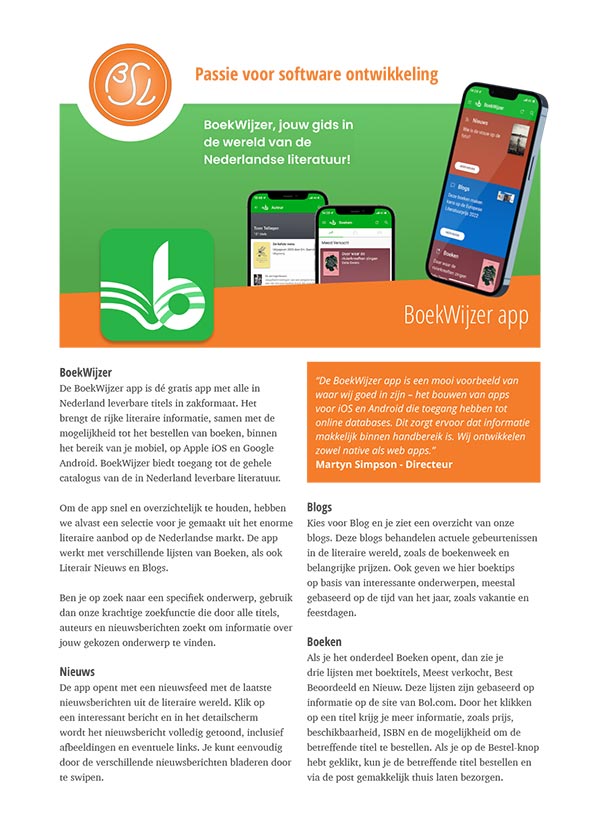 For more information about this project, request the BoekWijzer App brochure
Dutch language only.